EXPLORE the INLAND EMPIRE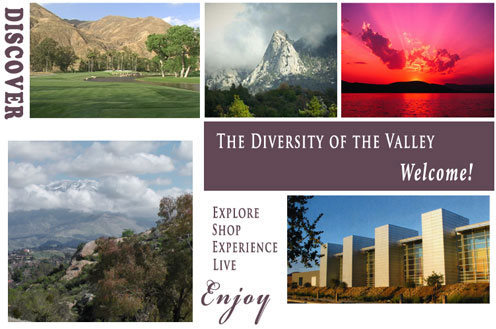 ---
The Valley Connection is a Magazine Style
Website that is designed to provide you with timely and useful information about interests, entertainment, shopping, services, and opportunities in Hemet, San Jacinto, and surrounding areas.
---
The San Jacinto Valley is home to:
America's longest running outdoor drama and the Official California State Outdoor Play "Ramona".

The Western Science Center - home to "Max" the largest mastodon found in the Western United States, is a world class state of the art museum complex.
-------------------------
Diamond Valley Lake - with world class fishing and miles of trails it is the largest reservoir in Southern California
IMPORTANT LINKS
The Valley Connection Cable TV Show
can be seen on TimeWarner and FIOS in over 750,000 homes throughout the Inland Empire .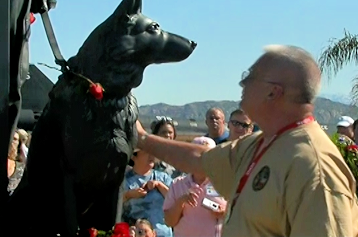 On this edition of the Valley Connection we go to the War Dog Memorial in Riverside, have highlights of the Banning StageCoach Days, local historian Rob Lindquist and visit with Jim Venable and Tom Donahoe with the Family Service Association talking about the Meals on Wheels Program.

Click on Image Above to See Show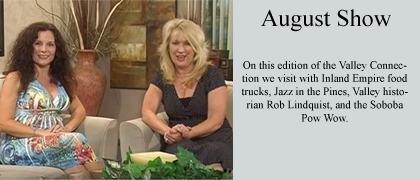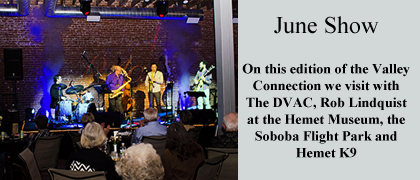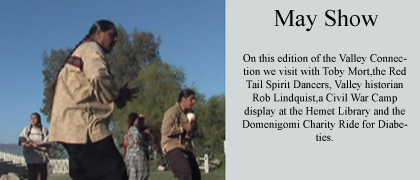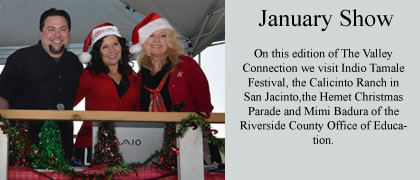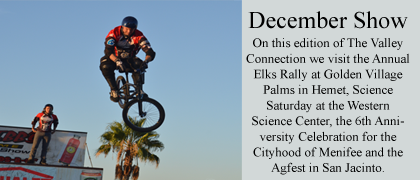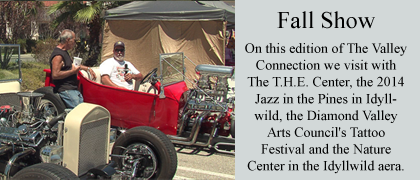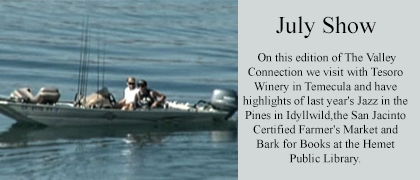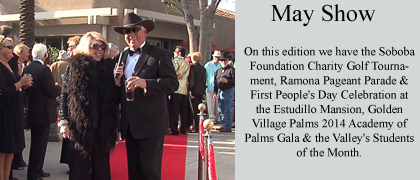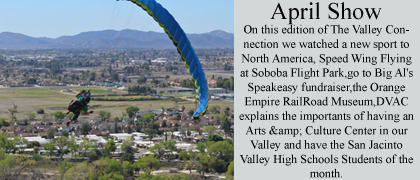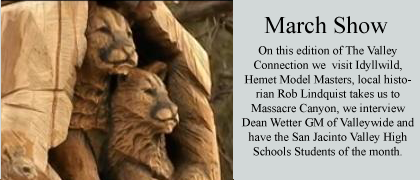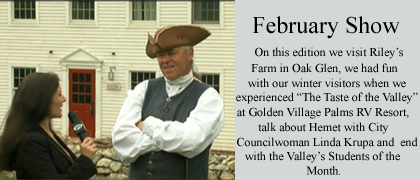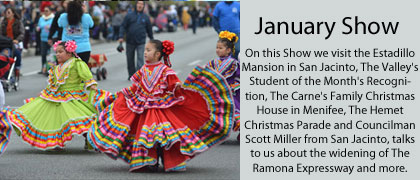 Click on images below to see shows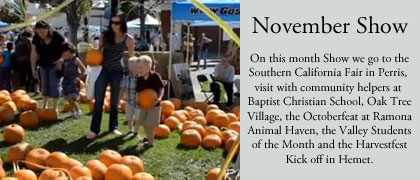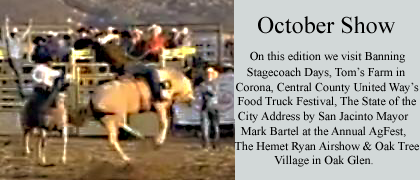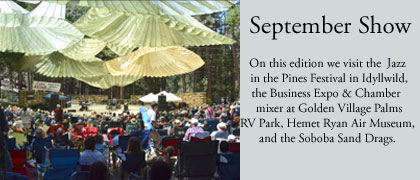 --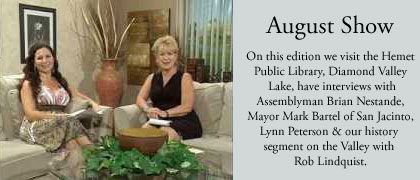 ..........

....


........

........






© 2008 RPS VIDEO ALL RIGHTS RESERVED


Produced by
RPS Video Production

| Contact Us | Rps Video |